By learning the tools and mindset of this method you will be able to become more customer centric, to think about unconventional approaches, solutions and ideas that will make your products, services and processes more relevant and desired by your customers. The end result will be better sales results and more happy customers.
Design thinking for better customer experience
In this training you will learn how to achieve more successful outcomes, including better long-term engagement and lifetime value by designing solutions around the customer first, by prioritizing the entire customer journey in a holistic way, rather than optimising individual channels and touch points. You will learn to understand your customers' pains, tensions and jobs to be done better in order to satisfy their needs and make your brand the preferred one in your category.
Jeff Bezos, CEO of Amazon forbade powerpoint presentations at his strategic management meetings. Bill Gates has never used powerpoint to influence his followers to donate for his charities. Sir Ken Robinson explains a complex idea of how education should change without it too. Why? Because we remember stories more than numbers. We decide more with our hearts than our minds. And we are more influenced by what our body language tells us than our words. In our Pitch Assist classes a theatre director and a business professional will teach you how to become a more confident speaker and how to use stories to win the hearts and minds of your audience and sell them successfully your ideas.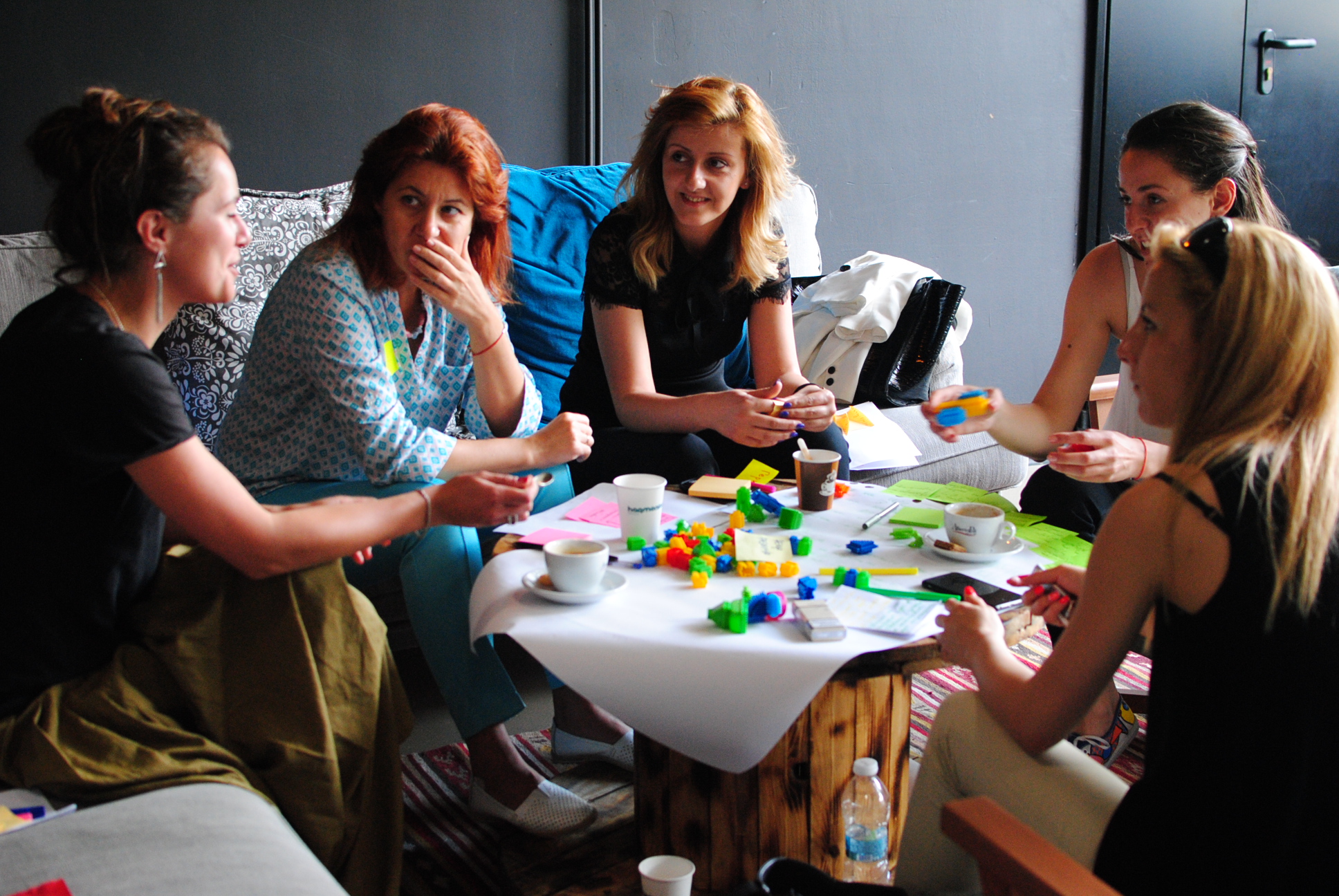 We often say that people are our most important assets, but rarely design our programs and processes around them. At the HR Jam you will have the opportunity to tackle a challenge you have and to explore and empathise with the people you are designing for - your employees. You will use the design thinking methodology tools to create a better, more relevant, accepted and useful induction, performance management, talent management, etc. programme. You will end up with a prototype you can test with your employees, just as we do for our products and services. If people are our most important assets, design thinking will allow you to actually put them at the centre of what you do and enjoy the results.